DBBE keeps on (g)rowing! 🚣‍♂️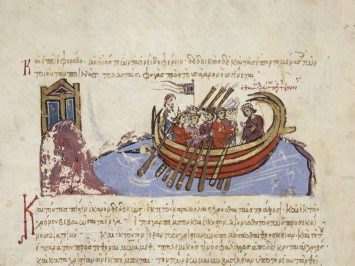 After a decade, our second funding project at DBBE is coming to a close… 😢 But a few days ago, after months of suspense, we received wonderful news: the proposal for a new research project that will ensure the continuation of DBBE survived the final selection round and was approved by the Special Research Fund (BOF) at Ghent University! 🤩 🥳
We are thrilled and grateful that we've been granted the opportunity to take DBBE to the next level during another five exciting years, with the interdisciplinary project "Interconnected Texts. A graph-based computational approach to metrical paratexts in Greek manuscripts as nodes between materiality and textuality."
And when we say 'interdisciplinary', we mean it! 💪 Our new project involves the collaboration between two Faculties (Faculty of Arts and Philosophy 🤜🤛 Faculty of Engineering and Architecture) and five Departments (Literary Studies, Linguistics, History, Telecommunication and Information Processing and Translation, Interpreting and Communication).
As the Byzantine scribes knew all too well,
Ὥσπερ ξένοι χαίρουσιν ἰδεῖν πατρίδα,
οὕτως καὶ οἱ γράφοντες βιβλίου τέλος.
As strangers rejoice to see their fatherland,
so do scribes (rejoice to see) the end of the book.
🌐 https://www.dbbe.ugent.be/types/2148
But we are overjoyed that we haven't reached the "DBβιβλίου τέλος" yet! 💙