All Souls' Day, a day of remembrance of our deceased loved ones, is celebrated in various ways around the world. 🕯️💕 Thinking about the beloved family and friends we miss, sometimes – and even more in these COVID-19 times – reminds us of the shortness and transience of life, an idea also expressed in the following epigram: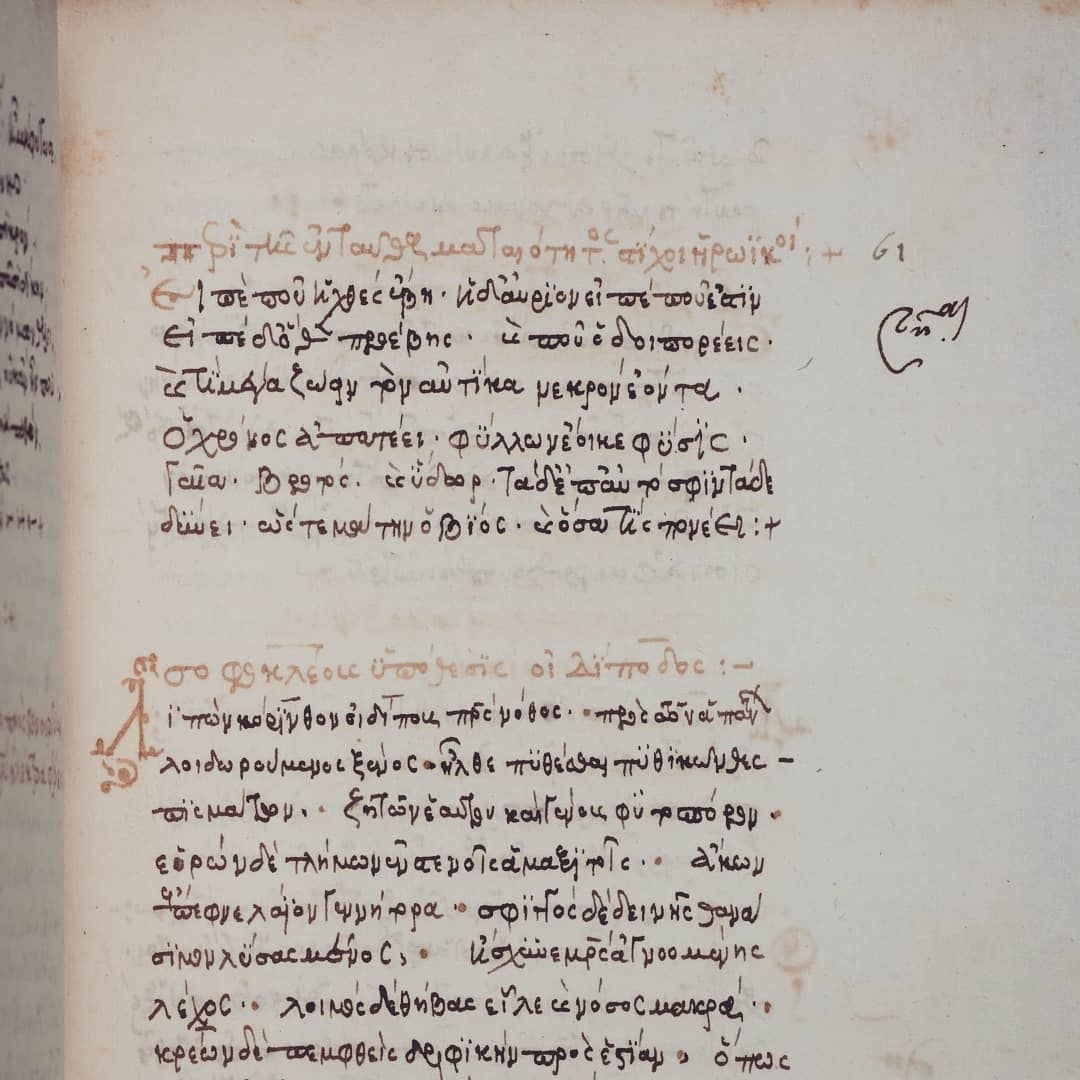 ✒️ Εἰπὲ ποῦ ἡ χθὲς ἔβη, ἡ δ' αὔριον εἰπὲ ποῦ ἐστιν;
εἰπὲ δ' ὅθεν προέβης καὶ ποῦ ὁδοιπορέεις;
καὶ τί μέγα ζώειν σε τὸν αὐτίκα νεκρὸν ἐόντα;
ὁ χρόνος ἀστατέει, φύλλῳ ἔοικε φύσις·
γαῖα, βροτὸς καὶ ὕδωρ, τὰ ἀπ' αὐτόφιν εἰς τάδε δύνει,
ὥστε μάτην ὁ βίος καὶ ὅσα τις πονέει.
📖 Tell me, where did yesterday go and where is tomorrow?
Tell me, where do you come from and where are you travelling to?
And why live a great life if all at once you are dead?
Time is fickle, nature is like a leaf;
earth, mankind and water, these come from that
spot and there they sink, so life is vain and all that one toils for.
🌐 https://www.dbbe.ugent.be/types/3147
The poem, written in elegiacs, has been transmitted in many Byzantine manuscripts alongside the tragedies of Sophocles, mostly at the beginning of 'Electra'. These verses resonate the reaction of the chorus to Electra's lament for Orestes: πᾶσι θνατοῖς ἔφυ μόρος, "nature ordains death as the destiny of all mortals" (El. 860). Even though they can be read as a Byzantine response to Electra's feelings of grief and despair, the epigram speaks to all of us as it reflects a more universal idea.